Grandparents Raising Grandchildren support line
If you're a grandparent or other relative raising a family member's child, you can get information and advice from the Grandparents Raising Grandchildren (GRG) Support Line to:
Deal with complex services systems such as the Ministry of
Children and Family Development
Find the answers, assistance, and resources you need to prevent
or solve problems
Learn about benefits and services that will support your whole
family.
The GRG Support Line (click here for a flyer) is staffed by two part-time advocates trained in advocacy, social work, family law, and government services related to kinship caregiving. Contact the GRG Support Line:
grgline (at) parentsupportbc.ca
604-558-4740 (Greater Vancouver)
1-855-474-9777 (call no charge, outside Greater Vancouver)
Monday, Tuesday, Thursday, and Friday from 10am to 2pm.
Outside of office hours, leave a voicemail message or send an email, which will be returned as soon as possible..
Grandparents Raising
Grandchildren Support Circles
Grandparents Raising Grandchildren (GRG) Support Circles are anonymous, confidential self-help groups offering weekly or bi-weekly meetings and other activities organized by trained volunteer facilitators. GRG Support Circles help grandparents and others raising a family member's child learn positive parenting by providing them with a safe atmosphere in which to share their stories and stresses, learn new skills, receive emotional support and discover services and resources. The Circles strengthen the first link in a chain that connects positive caregiving with healthy children, and help healthy families build strong communities. Click here for our referral form. 
Virtual GRG/Kinship Support Circles:  Virtual Support circles are co-facilitated Zoom sessions that provide an opportunity for grandparents who are raising grandchildren and others raising a relative's child to connect with others on a similar journey and share information and resources.
GRG/Kinship Facebook group:  The GRG/Kinship Support BC Facebook group provides a larger opportunity for connection, sharing of resources and information.  Grandparents raising grandchildren and other kinship care givers in BC can click HERE to join!
This a private group for kinship care givers only.
Grandparents Raising
Grandchildren Legal Guide
Parent Support Services has developed a Legal Guide for Grandparents and other caregivers raising their relatives. Click on the button below to find PDF copies of all the chapters of the Legal Guide (Updated as of 2014).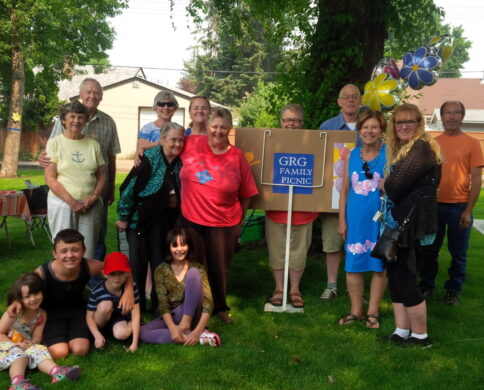 PSS holds summer picnics, a Galiano Nature Camp, Grandparents' Day Festivities, and other social events for kinship care families to connect with one another and have a bit of respite from day-to-day life. To find out what is happening contact GRGline@parentsupportbc.ca  or call 1-855-474-9777.
Grandparents Raising
Grandchildren: Telling Our Stories
The documentary Grandparents Raising Grandchildren: Telling Our Stories provides a glimpse into the realities faced by several grandparent led families from across BC. These grandparents didn't plan to be full time caregivers at this later stage in their lives. Their stories are varied, but many of the threads are the same: loss, isolation, grief, hardship, love and determination. The grandchildren are their priority and they need and deserve, love, stability and all the support possible to ensure they can succeed in life. "This documentary will make you laugh, make you cry, and we hope, make you think." Watch this powerful and emotionally charged 27:17 min documentary.
Kinship Care Issues in the News
Grandparents Raising
Grandchildren Interview
Jane Bouey of Media Mornings interviews Vanessa Iafolla about Grandparents Raising Grandchildren, the financial challenges they face, and her groundbreaking research.
Grandparents Raising Grandchildren Advocacy
Grandparents raising grandchildren (GRG) face an number of barriers. Financial barriers they face are exacerbated by policy such as inadequate kinship care benefits and the loss of CPP Disability Benefits upon turning 65.
We encourage advocacy in these areas. For more information check out the documents on the right.
Grandparents Raising
Grandchildren Resources
Click on the button below to find information regarding resources for Grandparents Raising Grandchildren.