Lower Mainland/Fraser Valley
Click here for information about our Online Support Circles in operation during COVID-19
Please click here for our Circle referral form. 
We thank the Government of Canada for the Emergency Community Support Fund, Administered by the United Way of the Lower Mainland. We also acknowledge the financial support of the Province of BC.

Provincial Office
204 – 5623 Imperial Street
Burnaby, BC V5J 1G1
Phone: 604 669 1616
Toll-free: 1 877 345 9777
Fax: 604 669 1636
Email: office@parentsupportbc.ca
Parent Support Circles are free, weekly gatherings for parents in any situation to safely share their challenges and receive support and understanding for their roles as caregivers. These Circles are free, anonymous, and confidential, and are led by trained volunteer facilitators.
Please note our in person circles are not currently meeting. Call our office for more information and click here for more information on our online support circles.
---
Volunteer opportunities
Join our amazing team of volunteers!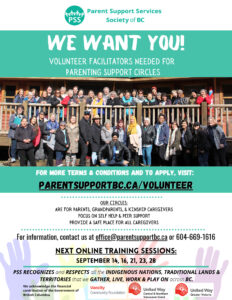 ---
Upcoming events
Live Online Oral Storytelling with Kung Jaadee via Zoom: Wed. Jun 30, 2021 @ 6:30 pm – Click here for more info
PSS is pleased to announce our upcoming Live online storytelling with Kung Jadee on Wednesday June 30, 2021 at 6:30pm. You can watch live on our facebook page or you can sign up to be invited to our Zoom where you are able to ask questions after the storytelling.
sign up at: https://bit.ly/storytellingpss
Mini Button Blanket Making Workshop (In Collaboration with FNHA Day of Wellness) – July Zoom Sessions – Click here for more info
PSS is excited to announce another "Mini Button Blanket Making workshop" this year in collaboration with FNHA. These workshops are for BC residents only as there is a limited number of kits available. We are pleased to also offer special guest speakers for our Kinship care providers group.
please sign up at: http://bit.ly/pssbutton
Mini Button Blanket Making with PSS: Kinship Caregivers – July 19th and 20th, 11 am – 1 pm, with PSS Guest Speakers – Click here for more info
Attention Kinship Care Providers, PSS is offering a Two-Day Mini Button Blanket Making Workshop in collaboration with FNHA on Monday July 19 & 20, 2021 from 11am to 1pm. We will also have special guest speakers from PSS, Jane Bouey, Mobilization and Christina Campbell Grandparents Raising Grandchildren Support Line Advocate.
You can sign up online at http://bit.ly/pssbutton
---
We have Circles in: Cantonese, Mandarin, Arabic, Korean, & Filipino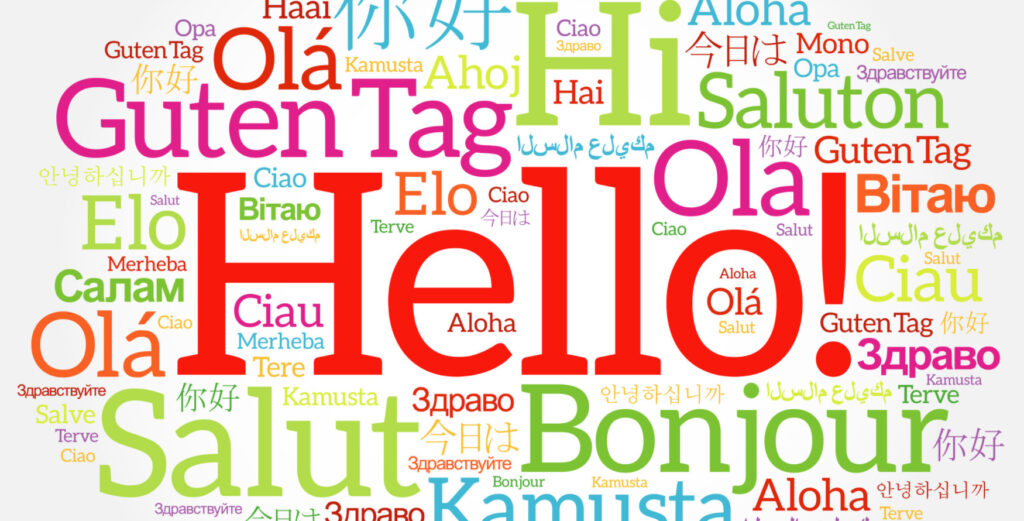 ---
Indigenous Parenting Circles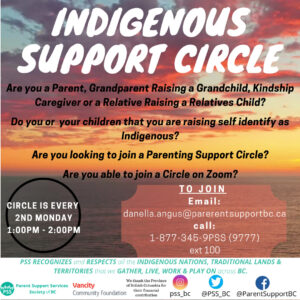 ---
Open to parents and grandparents raising grandchildren, and kinship caregivers.