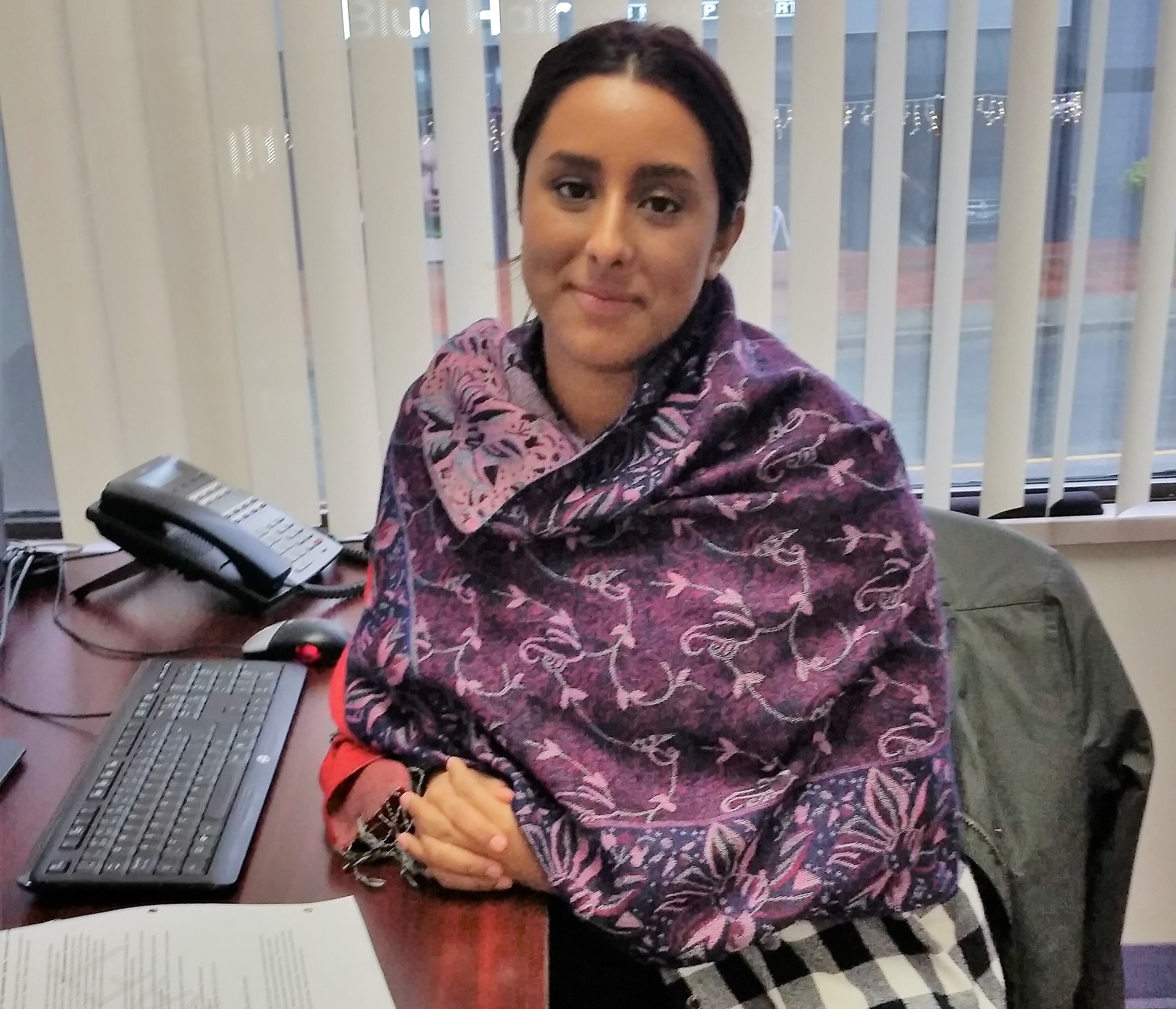 Daniela Alvarado-Torres
Daniela worked as a practicum student at PSS from September through November of 2017. Starting December 4th she will be moving into the position of Community  Engagement and Volunteer Coordinator.  Daniela holds a certificate and diploma in social work from Langara College.  By April 2018, she will have competed all of her course work for her UNBC (Vancouver Cohort) BSW.  Daniela speaks fluent Spanish. In her short time at PSS she has supported Bella with the Regional training and Spanish steering committee; coordinated the very successful "Blissful Parenting" and "Children and Youth Emotional and Mental Well-being" workshops; assisted in the preparation of the Kelowna facilitator training earlier in the Fall and coordinated the Disneyland trip for a few children being raised by their kinship caregivers. Daniela has also been answering calls on the front desk, on Viktor's day-off.
Very open to learning new ideas and methods of practice; Daniela has worked with a wide range of populations through her practicums and other volunteer work experience both supervising other students, children and coordinating projects.  During her practicum, Daniella completed the 20 hour Facilitator training in August.
Daniela will be working closely with Bella, and the Circle team: Annette, Jessica and Sandi.  "I am excited to be continuing my work here at PSS, and look forward to bringing energy and passion to the role of of  Community  Engagement and Volunteer Coordinator. In my short time at PSS I know the real difference our work makes in the lives of families."
You can reach Daniela at the Provincial Office in Burnaby at 604-669-1616 ext. 106, daniela.alvarado-torres@parentsupportbc.ca.