What are support circles?
For more than 40 years, our province-wide network of approximately 32 self-help groups have been providing parents (and others in a parenting role) with a safe environment in which they can talk about their children, parenting challenges, successes and failures, the stress or worries in their lives, receive support and parenting skills. Support Circles are free, confidential, anonymous, (often) weekly meetings of parents who wish to learn new ways to nurture and protect their children
We offer parenting support circles, which have moved online during COVID-19. Please click here for the form. 
Are Support Circles effective? Read our 2018 study on the impact of our Support Circles. Full Report Project Impact – 11-June-2018 1625
"I can talk about the daily lives of kids because it's confidential.
The Circle is good for learning a lot of how to take care of children."
How do I join A Parenting Circle?
During the COVID 19 Health Crisis – we are offering Online Parenting Support Circles, at different times of the day. To find out more call our regional offices  listed below or our toll free number 1-877-345-9777 or Click here 
Please be aware that the Parenting Support Circle is not a drop-in program and we do not advertise exact locations of all the Circles for safety and privacy reasons. You will need to call the local PSS phone number for your region or the referral number of a partner agency in your community in order to be referred to the Circle. Registration to the Circle is very important before you attend. You will be given all the information you need to take the next step in joining a group.
Looking for information on specific Parent Support Circles? Learn more by selecting your region below.
What will happen when I call
About a parent support circle?
When you call, you will speak with a staff of Parent Support Services, the group that administers Parent Support Circles all over British Columbia. Whomever you talk to will ask for your first name, how many children you have, their ages, your home phone number, and a convenient time for a group facilitator to call back. We usually ask if we could leave a message on your voicemail to protect your privacy.
Then we refer you to a Circle facilitator. They will call you within 72 hours to tell you more about the program and the specific group and ask more about you. The two of you may arrange to meet and talk further before the next meeting, or you may simply be invited to the next meeting.
But the most important thing you need to know is that the person on the other end of the phone will appreciate the courage it has taken for you to pick up the phone and say, "I think I need help."
What will happen when I attend a support circle?
All Support Circles follow a similar plan but the details for each meeting vary from one Circle to another. Many Circles open with each parent saying how they are and how their week with their children has been. Participants discuss parenting concerns in the supportive setting provided. One of the most important things about Parenting Support Circles is that they respond to the needs expressed by the parents who attend them.
What else do I need to know
About parenting support circles?
In some communities circles operate in Spanish, English, Cantonese, Mandarin and Filipino. There are also support groups for Grandparents Raising Grandchildren. Parent Support Services Society of BC ensures that anyone parenting children and teens will be comfortable joining a Support Circle. Parent Support Services is able to provide childcare in most locations or a small subsidy to pay for chid care and transportation, if needed. Our objective is to remove the financial obstacles that might prevent a parent from attending a Support Circle.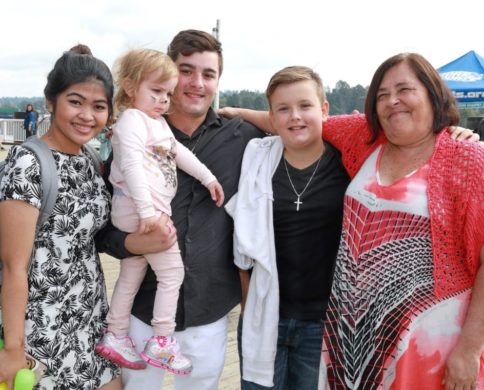 Circles for others in parenting
Roles – Grandparents and Other Kin.
There are Support Circles specifically for those who are raising their friends or relatives' children (Kinship Caregivers or Grandparents Raising Grandchildren).