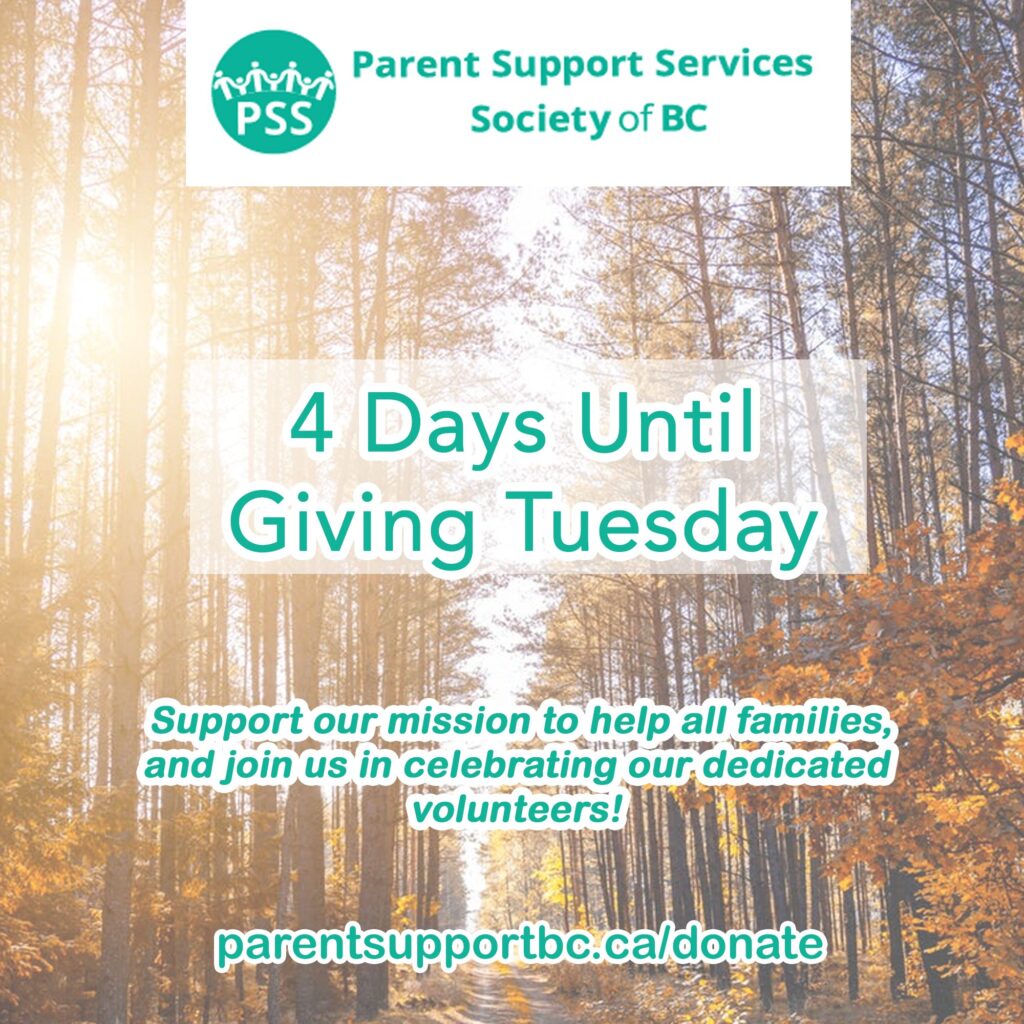 It is almost Giving Tuesday, the Tuesday that follows the shopping frenzy of Black Friday and Cyber Monday! Next Tuesday, December 3rd, we are recognising our amazing volunteers as well as asking for any donations, in our continued mission to protect the safety and wellbeing of children and promoting the health of all families in BC.
If you would like to contribute or find out more ahead of time, please do visit parentsupportbc.ca/volunteer or parentsupportbc.ca/donate!
Your contribution makes a great difference and goes a long way to support the families in your community. Have a great weekend everyone!