We are currently hiring a Part Time Summer Student Administrative Assistant for Indigenous Parenting Program Coordinator, Lower Mainland.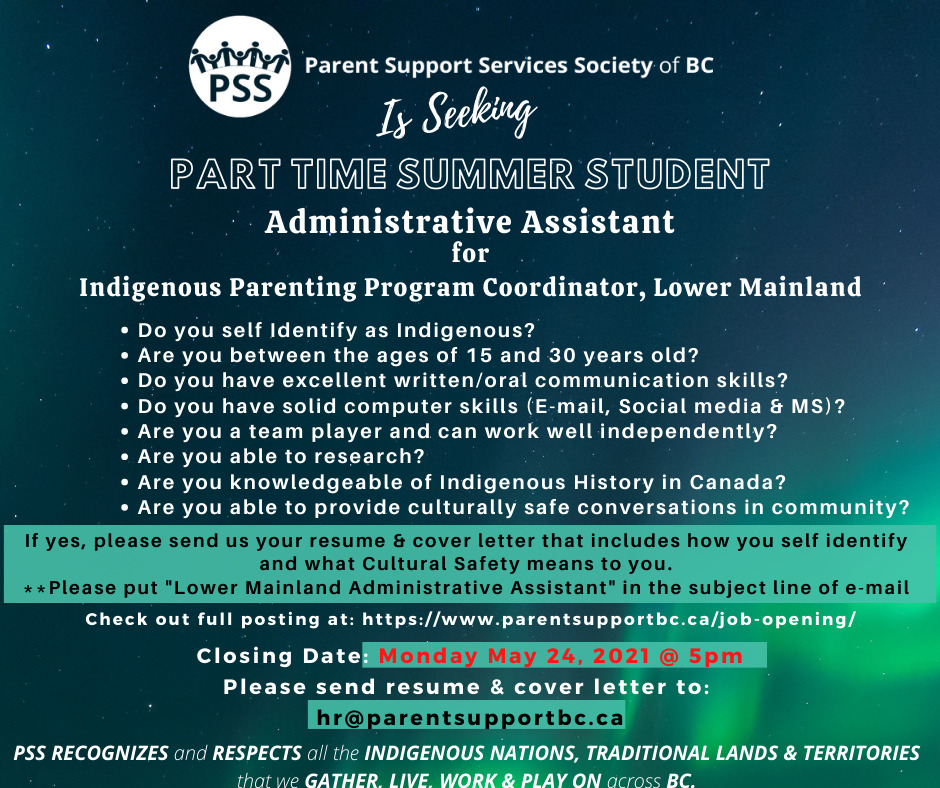 If you self identify as Indigenous and meet the qualifications, please send us your resume & cover letter that includes how you self identify and what Cultural Safety means to you.
Please send applications to hr@parentsupportbc.ca
Visit parentsupportbc.ca/job-opening for the full posting.