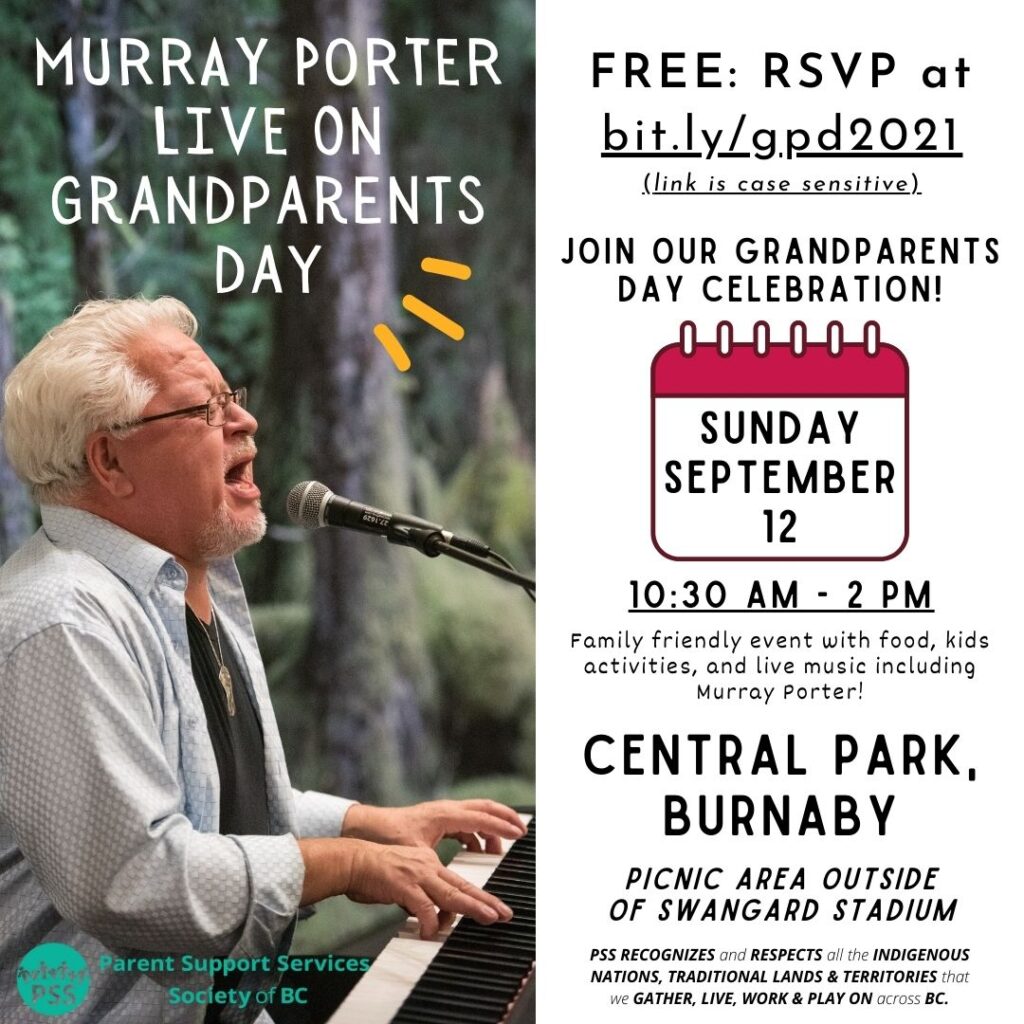 We are so excited to announce that JUNO award winning musician Murray Porter will be performing live at our Grandparents Day and volunteer event on Sunday, September 12th. 
Murray Porter is a proud Mohawk man from Six Nations of the Grand River Territory in southern Ontario. He is a blues man but is also influenced by rock and roll, R&B, and country music, and his music addresses many issues facing Indigenous people today.
Visit his website at: http://murrayporter.ca/
An incredible performer with incredible talent, join us at Central Park, Burnaby on September 12th to watch him play!
Please RSVP to the event at bit.ly/gpd2021 (no capital letters), before the deadline of Thursday, September 9th at 5 pm. 
For those unable to attend in person, performances will also be livestreamed onto our Facebook page and available to watch as videos. 
Visit parentsupportbc.ca/gpd2021 for more information on Grandparents Day.