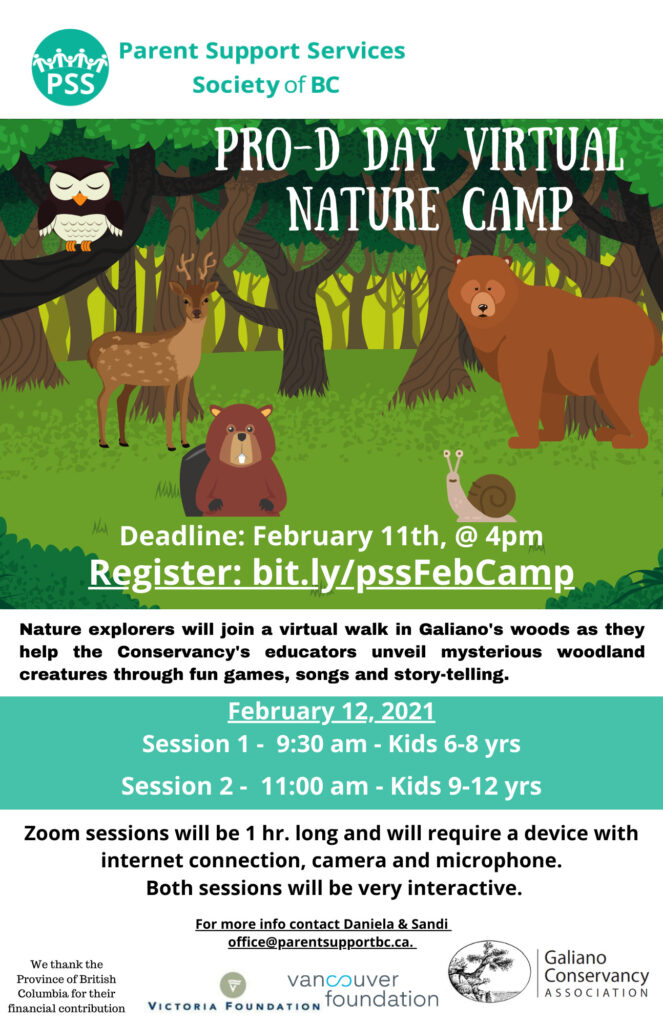 Parent Support Services is pleased to partner again with Galiano Conservancy Association for a
Pro-D Day Virtual Nature Camp – Friday, February 12, 2021
We will be hosting 2 sessions in the morning.
Session 1:  For kids ages 6 to 8 years
Session 2:  For kids ages 9 to 12 years
These events are free and you must register by 4 pm on Feb 11th to have the meeting link emailed to you.
To Register click here:  http://bit.ly/pssFebCamp
Anyone parenting is welcome to attend a drop in virtual session or enjoy some time on their own while the kids are enjoying the camp.