Parenting Book Club – The Yes Brain
Interested in reading and discussing some of today's best selling parenting books?
Join our parenting book club – the next book is The Yes Brain by Daniel Siegal & Tina Byrson.
Tuesdays starting July 6, 2021 1:30 pm – 7:30 pm
Register here by June 25th, 2021 or visit https://bit.ly/pssbookclub2021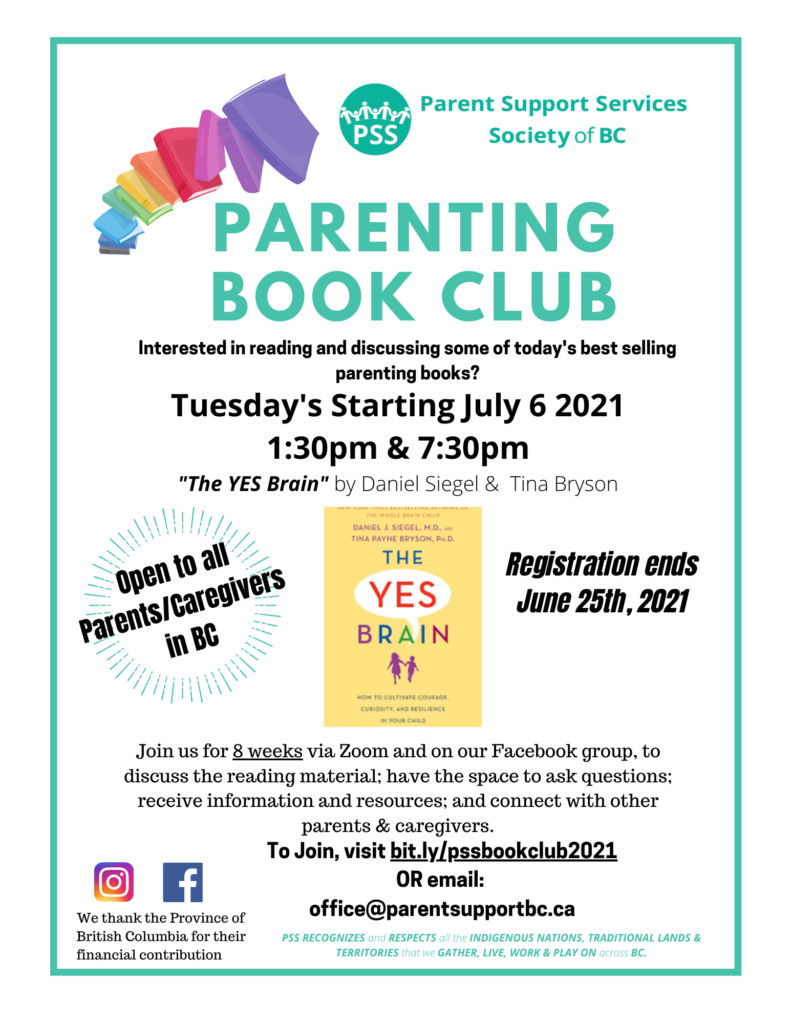 Summer Break: Kids Programming Ages 6-12
From July 6-8 & August 10-12, 2021, Parent Support Services will be offering FREE 1 hour kids programming to keep kids active and learning during summer break. Join us via Zoom in the various activities we'll be offering.
Register here by June 30th, or visit http://bit.ly/psskids